Thank you for your loyalty
Click here to find out how we are thanking loyal clients...
More volume, more shine or a five minute up-do?

Your wish is our command, we'll teach you how!
Manicures, Pedicures, Facials, Make up &Spray tans to complete your look.
20% off hair cut for students!
Students will be jumping for joy with our 20% discount on a hair cut! Find out more here...
Look sensational this summer with these simple summer hair ideas from messy buns and plaits to sassy bobs and cool crops!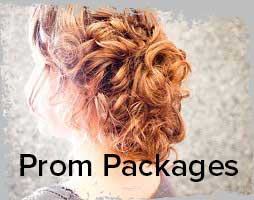 If you are going to your Prom you'll want to look your best. We are offering special deals to do your hair, make-up and spray tan for your event.
Get your body ready for summer with our fabulous beauty offers. Top to toe beauty for summer!
Christmas Gift Ideas from Elements
If you are looking for some gorgeous gifts for the man or woman in your life, look no further than your local Elements hairdressers.
Small Business Saturday – December 6th shopping bonanza!
Support local small businesses in Oxted on Saturday December 6th when we will be transforming the High Street into a winter wonderland for Small Business Saturday.
Buy an elements gift card in December and we'll gift you 10% of the amount you've put on the card against your next hair or beauty service. Merry Christmas!
Christmas & New Year Opening Times
Find out when we're open over the festive period with our Christmas & New Year Opening Times.
Decorate your beard for Christmas!
Forget the Christmas tree, beard baubles are the new must-have accessory for men this Christmas!
HydraFacial – Love Your Skin
Love your skin with the ultimate facial treatment - HydraFacial MD
Join us for a Spring Lifestyle Event
elements are hosting a Spring Lifestyle Event in support of Matthew's Friends and 'Purple Day' on Wednesday 25th March from 6-9pm. Join us to learn some great health, beauty, hair & fashion tips. Tickets cost just £10.
Are you ready to find out what hairstyles and colours are hot this spring? 2015 is going to be full of cute pixie cuts, short and long bobs, so start planning your spring makeover and get a complete transformation at our hairdressing salon in Oxted and let us help you find a fabulous new hairstyle to take your new look up a notch this spring.
Please show your support by donating cash to help the victims of the Nepal Earthquake. You can make donations at Elements and Gurkha Kitchen in Oxted, Thank you for your tremendous support so far.
Father's Day HydraFacial Treat
It's Father's Day on June 21st. If you're looking for a lovely, unique gift for your dad, why not treat him to a HydraFacial which will leave his skin feeling clear and revitalised?
Summer Hair & Beauty Countdown
Get set for summer with our Hair & Beauty Countdown to Summer which caters for everything from your hair and lashes to your summer tan!
Join the celebrities who swear by HydraFacials
Award-winning business woman Karren Brady CBE has become the latest to join a long list of famous faces who enjoy the HydraFacial treatment... now available at Elements!
Give your skin a pick me up with HydraFacial which will replenish essential nutrients, hydrate with antioxidants, and protect your skin from damage.
Enjoy healthier skin with HydraFacial at elements. We give you the six steps to healthier skin...